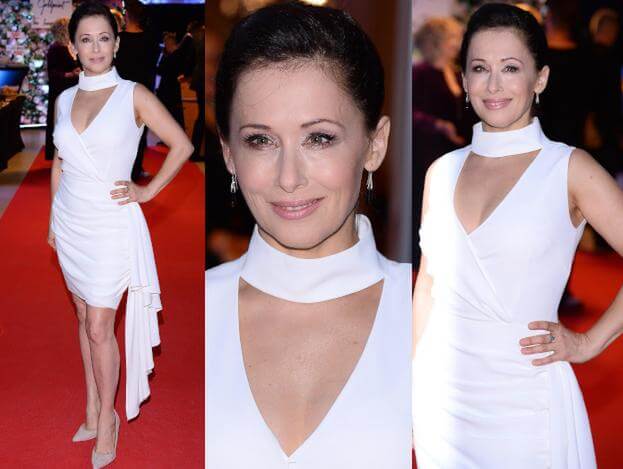 Dorota Goldpoint has already been labeled as "the First Lady's favourite designer". She also has a lot of clients among Warsaw celebrities who attend her parties with pleasure.
The photographers have spotted Jolanta Fraszyńska. The actress is mainly know for her role of Monika Zybert in a tv series called ,,Na dobre i na złe" she doesn't attend Warsaw parties often hence why her appearance was a real bargain for the paparazzi. She was wearing a white mini-dress with a big cleavage and cascades of fabric running down by her left hip.
Full article available at pudelek.pl .