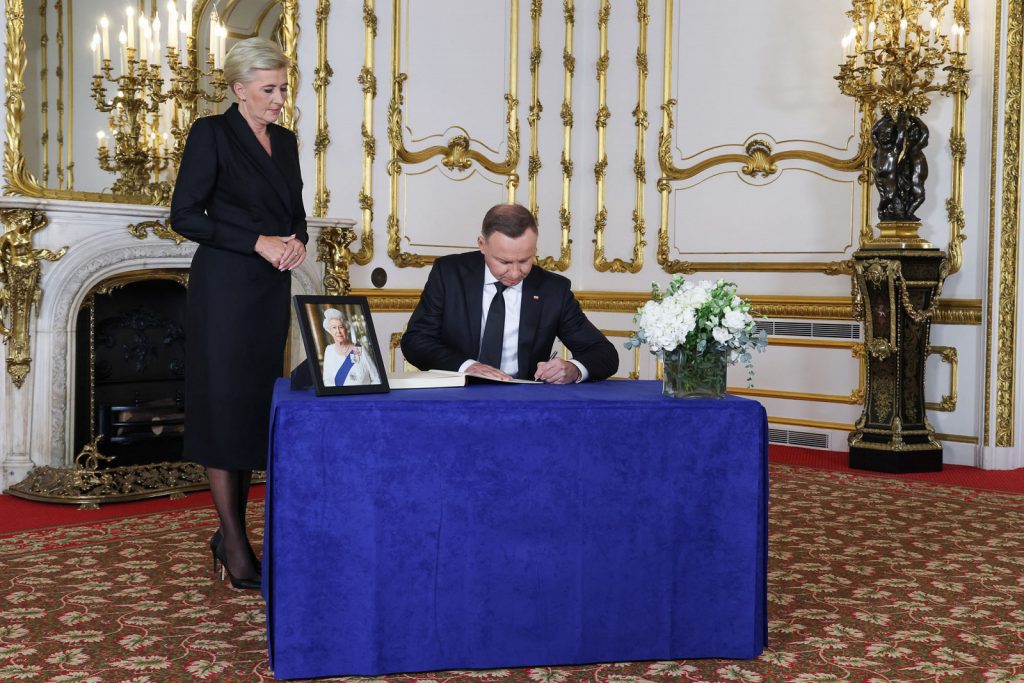 Dorota Goldpoint prepared several hairstyles for President Agatha Duda for the funeral ceremony of Queen Elizabeth II. This time, the designer opted for delicate asymmetry, which added a chic touch and at the same time complied with the rules of diplomatic protocol. After all, in this case many different aspects had to be taken into account. The shade of black, the texture of the material, the quality of the fabric, the length of the dress or the size of the headdress were not insignificant. However, not all participants in the funeral followed the rules of protocol.
– Our presidential couple traveled to the UK for the funeral, they were to appear in several places and this required us to prepare at least three styles. When paying tribute in front of Queen Elizabeth's coffin, the first lady appeared in a double-breasted dress, such a navy dress with an asymmetrical collar, in black, of course," she says.
For the funeral of Queen Elizabeth II, the styling of the president's wife, on the other hand, was enhanced by a tasteful headdress.
– This styling was quite well commented in the media. Also it was with an element of asymmetry, it was a dress with a basque, which looked like a suit, and for this there was a headdress. According to the guidelines, its diameter was supposed to be more than 10 cm, but it shouldn't be too big a hat either. So I, for one, am very satisfied that we were able to prepare a styling for such an important and unique even on the scale of the century celebration, which the media paid attention to," she says.
Read more styl.interia.pl