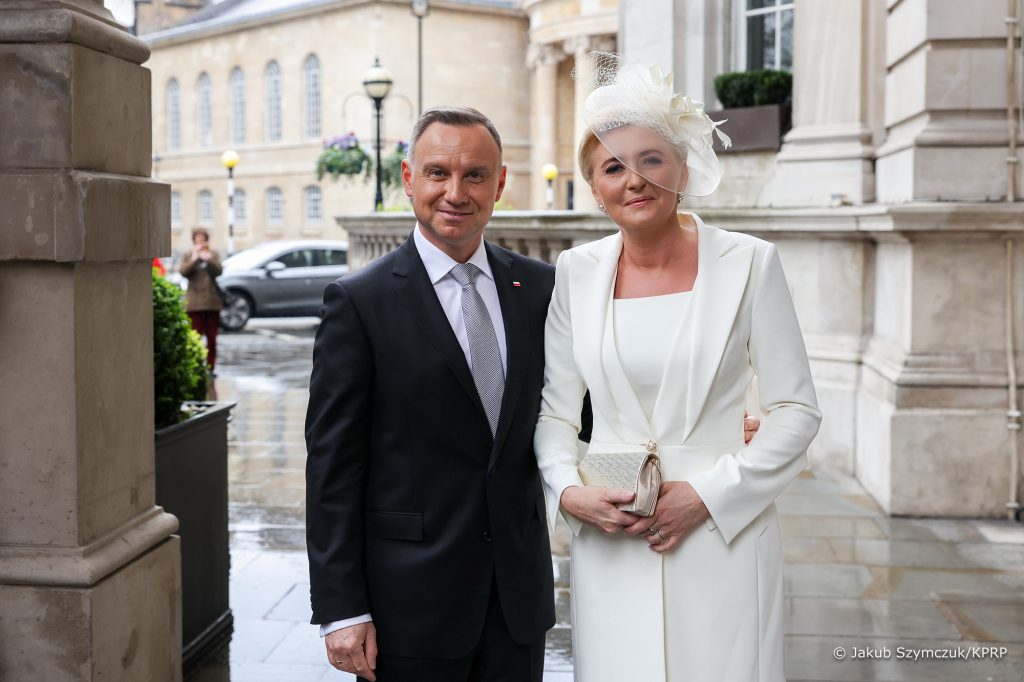 President Andrzej Duda and his wife Agata Kornhauser-Duda attended the coronation ceremonies of King Charles III and Queen Camilla at Westminster Abbey on Saturday. Great interest was aroused by the creation in which the first lady presented herself at the ceremony. Fashion experts have no doubts: Agata Kornhauser-Duda inflicted a chic look! Britain's The Telegraph ranked the Polish presidential couple among the 50 best-dressed couples at the coronation.
First lady's chic styling
London's Westminster Abbey hosted the coronation of King Charles III on Saturday; his wife Camilla was also crowned. The coronation ceremony was attended by heads of state from around the world, including the Polish presidential couple.
Of great interest was the styling of the first lady. President Andrzej Duda chose a classic black suit and a white shirt and gray tie. Agata Kornhauser Duda, on the other hand, opted that day for an elegant cream knee-length dress and a single-button coat with a collar that provided an interesting variety to the styling.
Completing the first lady's outfit was a fascinator with a veil, flesh-colored stilettos and a small, decorative handbag.
Our first lady attracted attention with a perfectly chosen styling. (…) The choice of a small handbag for stilettos revealing significantly the foot is a perfect combination. Agata Kornhauser-Duda looked as if she belonged to the royal family. It was exquisiteness and nobility combined with grace and exceptional elegance – assessed fashion expert Daniel Jacob Dali.
The President's clothes look beautiful. Not only is it in the most fashionable color of the season, but the cut, which must be very traditional here, is fantastically varied. The classics are nicely adapted by the designer to a new and interesting form – celebrity stylist Ewa Rubasinska-Ianiro pointed out in turn, adding: "a little bit like origami, and at the same time in a revolutionary form."
The styling of the Polish presidential couple has also been noticed outside our country – the British newspaper The Telegraph has placed a photo of President Andrzej Duda and First Lady Agata Kornhauser-Duda among the 50 best-dressed couples at the coronation of King Charles III!
Read more wpolityce.pl