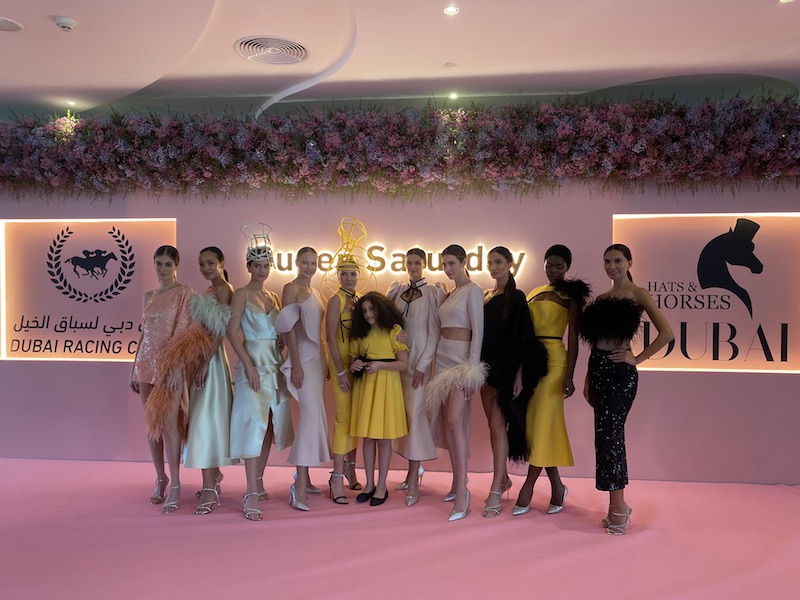 Dubai World Cup is the most important event of the horseracing world. It gathers not only horse enthusiasts but also people of art and culture. It is accompanied by extraordinary artistic events.
This year's semifinal, March 4, was highlighted by Polish designer's Dorota Goldpoint show. The Open Mind collection includes high-quality cocktail and event dresses, just perfect for the prestigious horse races. The collection was complemented by the must-have hats and fascinators for the occasion.
Dorota Goldpoint is constantly looking for the perfectly balanced combination between classic and avant-garde, between trends and immortal chic. Inspired by the evolution of women's fashion, she encourages her clients to be bold in their look while giving them a sense of security within the framework of the current classics.
As Dubai World Cup 2023 Prize Sponsor, the designer also proudly sponsored a prize for the best-dressed person of this year's semifinal. The winner received a voucher worth AED 8,000 for shopping at the Dorota Goldpoint boutique. She also donated two bottles of original perfume Aurum by Dorota Goldpoint.
Designer's mission is to open the eyes of the world to Polish tradition and culture, which is why she will proudly present a 'fashion-show' of Polish noble costumes during the Dubai World Cup 2023 finals.
Partner – Industrial Development Agency JSC
Donor – Polish National Foundation